Solar Panel Installation in Jodhpur
Solar Panel Installation in Jodhpur – For a long time, solar panels for home usage have already been prevalent in Jodhpur. Even still, the majority of the inhabitants could not afford to use renewable energy. However, demand for solar panel installation in Jodhpur has been increasing as a result of state benefits and lower solar panel prices.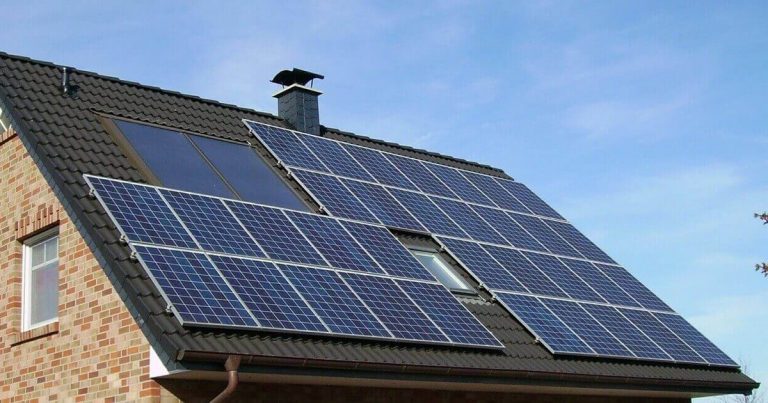 In 2022, solar panels for residences appear to be quite profitable. Solar panel manufacturers in Jodhpur have also consolidated their positions, and the market now seems to be well-organized. The sort of solar power plant you choose will have an impact on the system's total cost. We've also looked over the various types of solar panel systems to provide you with more information.
What Is Solar Rooftop, And Why Do You Need Them?
Solar Rooftop refers to solar panels that are mounted on the rooftop and built to accommodate PV modules. These play an important role in assisting people in making the transition to a clean, green, and renewable energy source. With time, an increasing number of people are appreciating the advantages of spending on it. These are increasingly a popular choice for homes, buildings, schools, government facilities, industrial spaces, and other structures. It's not enough to know about solar roofs; you also need to grasp their relevance in your organization or life. Check out the facts copied down here if you're not aware of those causes.
To Save A Fortune: Solar energy is completely free. You only have to invest one time on your site to install a Solar Terrace or Solar Panel, and they will help you generate electricity for free in any environment. These are extremely durable and capable to withstand harsh weather, and they have energy storage options that are advantageous for overcast or wet days. You may save money on your electricity costs and opportunities for energy conservation by moving to this, which is the best option.
Carbon Footprints Should Be Reduced: Renewable energy such as solar, clean, and environmentally friendly forms of energy. PV cells create it, which is safe for humans and the environment. Solar panels do not emit dangerous gases and are environmentally benign, making them an excellent alternative.
Installation Requires No Special Space: These are readily erected over the rooftops and do not require big expanses of territory, making them a sustainable option for everyone. Aside from that, it requires no maintenance and will last for years, as well as increasing the resale value of your home or business.
Solar Panel Costs
The cost of the panels could range from Rs 35 to Rs 60 per Watt. A standard PV system consists of an inverter, cables, battery packs (in off-grid systems), and other components. Larger capacity PV modules are frequently affordable per watt than smaller capacity modules.
Considering the converter and panel type, grid-connected PV systems might cost anywhere from Rs 55,000 to Rs 80,000 per kilowatt.
Due to the high cost of batteries, off-grid solar power systems cost roughly Rs 1 million.
Rooftop solar panels, including installation, cost roughly Rs 1,00,000 per kilowatt. When you're using a battery as a backup, the cost will rise by Rs 25,000. However, various advantages can assist you in saving money.
The department of New and Renewable Energy provides a benefit to encourage people to upgrade PV systems. Photovoltaic panels in the household, institutional, and communal buildings can receive up to 20% benefits. Rooftop solar installations are also eligible for amortization of up to 80% under the Income Tax Assessment act.
A typical rooftop solar system might cost as little as Rs 50,000 per kWp with benefits and expedited depreciation. The value and accessibility of the benefits, however, are determined by state government laws. As a result, you should inquire about solar panels before acquiring one.
The Domestic Rooftop Solar Concession Scheme, commonly known as MNRE's RTS Phase-II, aims to achieve a maximum output of 40,000 MW from solar rooftop (RTS) projects by 2022. Residential clients can benefit from the subsidy scheme for installations up to 10 K/W. The applicable subsidy is 40% for the first 3 K/W of solar project capacity and 20% for the next 3 kW and up to 10 K/W of solar plant capacity.
Urban Solarise
Urban Solarise is a reputable firm that provides a wide choice of Solar Energy plants in Jodhpur and other comparable solutions that matches the needs of the customer. we have in-demand Solar panel dealerships and distributors in Jodhpur for our wide knowledge and great commercial acumen. our product and services indicate that our staff is capable of offering exceptional solutions after executing more than 100 projects.
We are the dependable partners whether you are looking for Residential Solar Rooftop Equipment or Solar Panel Framework, Industrial Solar Power Plant, or Solar Panel in Jodhpur. With our corporate ethics, Urban Solarise has earned this. To keep up with shifting market trends, we update and train our professionals with the latest products, and procedures as needed. In Jodhpur, we also offer Corporate Solar Rooftop Installation.
Contact Details
Urban Solarise Private Limited
Location: Plot No – 1669, First Floor, Phase 10, Sector – 64, Punjab – 160062
Phone: 783-777-6527
Email: info@urbansolarise.com